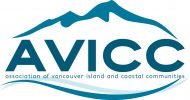 2021 Convention Location Under Review
UPDATE: The location of the 2021 Convention is currently being reviewed by the AVICC Executive along with the hosts for the 2020 Convention – the City of Nanaimo and the Regional District of Nanaimo.
*********
The 2021 Convention will be held in Ucluelet from Friday April 16 to Sunday April 18 at the Ucluelet Community Centre and the Black Rock Oceanfront Resort. The District of Ucluelet will be our hosts, and we thank them for supporting the association.
Registration for the convention will open in early February 2021, and a brochure describing Friday morning pre-convention options will be emailed to our members.
Information on the process for suggesting workshops, submitting resolutions or nominating candidates for the Executive Committee will be posted on the website and sent out to members in fall of 2020.
Ucluelet has many accommodation options. AVICC has set up a room block with the Black Rock Oceanfront Resort. Booking information will be updated on the website and emailed to members once the block is open to book.