SEPTEMBER 22, 2020 4:30 to 5:30 pm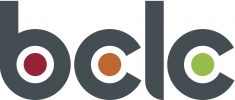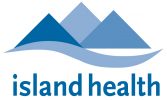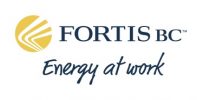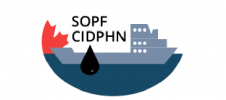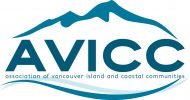 Virtual AGM September 22, 2020
AVICC will be holding a virtual AGM on Tuesday, September 22nd from 4:30 to 5:30 pm in conjunction with the UBCM Convention.
Members that wish to attend can select the AVICC AGM as an option when registering for the UBCM Convention, and there is no additional fee to register for the AGM.
AVICC members who are not attending UBCM can register for the AVICC AGM on its own by emailing the member's name, local government, title, contact email and phone number to avicc@ubcm.ca 
Information in the Annual Report will be considered at the AGM, and the Annual Report will be available on the website and sent out to members.
Candidates for Director at Large
Biographies and candidate speeches for members running for Director at Large are available at Candidates.
Since this year's AGM will be held as a virtual event, there are changes in the elections procedures:
There will be NO nominations from the floor during the virtual AGM.
The nomination period was reopened to allow an opportunity for additional nominees. 
Candidates have had the opportunity to pre-record candidate speeches that will be made available to members to view before the AGM.
Voting for candidates will take place by electronic vote during the AGM, rather than by paper ballot. Information on how to vote will be emailed to members who have registered for the AGM.
Acclaimed New Executive Members
The following members were elected by acclamation for positions on the 2020/2021 AVICC Executive.
President – Ian Morrison, Director, Cowichan Valley Regional District 
1st Vice President – Penny Cote, Director, Alberni-Clayoquot Regional District 
2nd Vice President – Hazel Braithwaite, Councillor, District of Oak Bay
Electoral Area Representative – Vanessa Craig, Director, Regional District of Nanaimo
2020 Convention Cancelled
The AVICC Executive Committee has made the decision to cancel the annual convention scheduled for April 17-19 in Nanaimo due to COVID-19.
Resolutions that were submitted prior to the deadline will be forwarded to UBCM for the 2020 September UBCM Convention. Resolutions that are specific only to the AVICC region have been referred to the AVICC Executive for consideration.
The AVICC Executive will assess whether there is an opportunity to hold an AGM in the fall.
"We apologize for the inconvenience to our members, sponsors, presenters, support staff, volunteers and the Co-Hosts: City of Nanaimo and Regional District of Nanaimo. However, the health and safety of our member local governments is the priority of AVICC, and this decision is the best way to achieve that goal." 
Registration fees will be refunded in full to the credit card used for payment.
Please contact your accommodation provider as soon as possible to avoid any cancellation penalties.
The AVICC acknowledges that we are grateful to live, work, and play on the traditional territories of the 

Coast Salish, Nuu-Chah-Nulth and Kwak-Waka'wakw Peoples