EA Representative Donna McMahon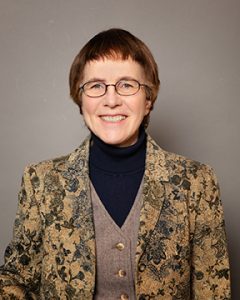 A native of North Vancouver, Donna McMahon moved to the Sunshine Coast in 1996, settling near the Town of Gibsons. Like many coast residents, she started by commuting into Metro Vancouver, and then assembled a mix of employment and self employment that allowed her to forswear the 6:20 am ferry. 
McMahon holds a BA from Simon Fraser University. She is a writer whose experience includes working in Communications for Capilano College, writing business plans for Business Plans Canada, and reporting for the Medical Post and The Local Weekly. From 2012 to 2015 she was Executive Director of the Gibsons and District Chamber of Commerce.
Her lengthy volunteer portfolio includes the Gibsons Public Library (past Chair), Transportation Choices Sunshine Coast, Community Futures Sunshine Coast, and the Self Employed Women's Network. She is currently on the boards of the Coast Car Co-op and the Coast Community Investment Co-op. Frequently to be found on mountain trails, she's a member of the Sunshine Coast Trails Society and a volunteer with Streamkeepers.
McMahon was elected in 2018 as Area E Director for the Sunshine Coast Regional District. She is currently Vice Chair, Chair of the Infrastructure Services Committee, and the SCRD representative to ICET and the VICC Climate Leadership Plan Steering Committee. She maintains a constituency website (EverythingElphinstone.ca), publishes a monthly newsletter, and supports the advocacy efforts of four community/neighbourhood associations in her area, plus many other grassroots groups.
In 2021 she taught an Eldercollege course: A Highly Opinionated Introduction to Regional Districts (with Divers Digressions into the Nature of Grassroots Democracy, Rural Idiosyncrasies, and the Property Tax Apocalypse).
The AVICC acknowledges that we are grateful to live, work, and play on the traditional territories of the 

Coast Salish, Nuu-Chah-Nulth and Kwak-Waka'wakw Peoples