2021 Virtual AGM and Convention
AVICC VIRTUAL AGM & CONVENTION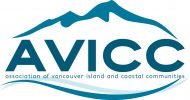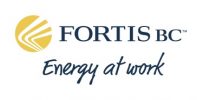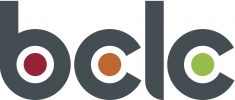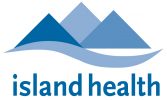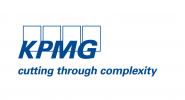 2021 Virtual AGM & Convention
AVICC is holding a one day virtual AGM and Convention on Friday, May 28th. We look forward to engaging with our members, and the opportunity to connect and share information in this challenging time. 2022 will see AVICC members meeting in person in Victoria at the Conference Centre.
Registration Open until May 21st
Registration is now open for AVICC's virtual AGM and Convention on Friday, May 28th, and the link to register is at:  https://www.civicinfo.bc.ca/event/2021/AVICC
The registration fee was reduced for 2021 to $99 for members registering by May 5th and $119 until May 21st. Please use the email address of the delegate who will be attending as log in and voting credentials will be specific to the email used for registration. 
2021-2022 Election
Biographies and candidate speeches for the nominees for 2nd Vice President and for Director at Large are available at Candidates
Convention Program Summary
The AVICC AGM and Convention Program includes:
Annual General Meeting – President's Remarks, results of the Executive election, receipt of Financial Statements, 2021 Budget and 2020 AGM minutes.
Address from the Minister of Municipal Affairs, Honourable Josie Osborne, with Q&A Session
Keynote Speaker – Joe Roberts, Skid Row CEO: In 1989 Joe was a homeless drug addict on the streets of Vancouver. With the help of family and community champions, Joe's life transformed. As you walk with Joe through the tough streets of East Vancouver in the 1980s, you will experience the depths and degradation of a former homeless drug addict, to the triumph of a successful entrepreneur and philanthropist.
3 Workshops:
Coping with COVID (panel with Minister of Mental Health and Addictions, Honourable Sheila Malcolmson)
UNDRIP and Reconciliation (panel with Minister of Indigenous Relations and Reconciliation, Honourable Murray Rankin)
Vancouver Island and Coastal Communities – Climate Leadership Plan
Address and Q&A with UBCM President, Councillor Brian Frenkel
AVICC Advocacy Discussion
Greetings from Premier John Horgan
Social networking events on Thursday night and at lunch on Friday for registered delegates.
Prize draws for delegates and/or their communities.
Resolutions Process
AVICC has received a large volume of resolutions this year. There were 46 resolutions received by the March 26th deadline. This compares to 39 resolutions received by the deadline in 2020, 48 resolutions in 2019, and 38 resolutions in 2018.
The AVICC Executive met on April 16th to review the 46 resolutions received from members this year, and has finalized the 2021 Resolutions Process.
Delegates who have registered for the Convention and who are elected officials of AVICC members will be able to vote on-line for resolutions between May 24th and May 26th.
Delegates will be assigned specific voting credentials as part of their convention registration.
Results of the on-line voting will be announced at the May 28th AGM and Convention.
Resolutions will not be grouped in an Endorse "block" in 2021. This means that registered delegates will be able to vote on each resolution separately.
Each resolution sponsor will be given the opportunity to record a three-minute speech on their resolution. The speeches will be made available on-line ahead of the voting period for delegates to view.
The background information provided by members to support their resolution will also be distributed to delegates. Delegates will be able to contact the resolution sponsor directly with any questions about the resolution or their background information.
Resolutions as set out in the final Resolutions Package cannot be amended.
The sponsoring local government of a resolution may request withdrawal of their resolution through a Council or Board resolution submitted to AVICC by May 14th.
All resolutions included in the resolutions report are considered moved and seconded by members of the AVICC Executive, and are on the floor for on-line voting.
Due to the 2021 AGM and Convention being held virtually, Late Resolutions and Off-the-Floor Resolutions cannot be accommodated for the 2021 virtual AGM and Convention, and can be submitted directly to UBCM by their June 30th deadline.
 The final resolutions for voting will be distributed in the Annual Report and Resolutions Package.
Resolutions distributed to members on April 30th are available at Resolutions Document
In-person Convention Cancelled
The AVICC Executive Committee made the difficult decision to cancel the in-person convention scheduled for April 16-18, 2021 in Nanaimo. The health and safety of our members and the communities we serve remains the priority of AVICC. With the on-going concerns about COVID-19 and group gatherings, we felt that our usual convention format would not be possible. AVICC will continue to serve our members by amplifying local government voices in our region with the provincial and federal government.