2022 Victoria – April 1-3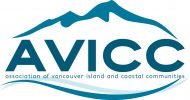 The 2022 Convention will be held in Victoria from Friday April 1 to Sunday April 3 at the Victoria Conference Centre. The City of Victoria will be our hosts, and we thank them for supporting the association.
The current Public Health Order on events and gatherings requires attendees to show proof of vaccination (2 doses required). This policy is per the PHO and not the conference centre. It is unknown if the requirement will be in place early April.
Registration for the convention will open in early February 2022, and a brochure describing Friday morning pre-convention options will be emailed to our members.
Information on the process for suggesting workshops, submitting resolutions or nominating candidates for the Executive Committee will be posted on the website and sent out to members in fall of 2021.
AVICC would like to thank the Songhees Nation and the Esquimalt Nation for welcoming our members to their territories for the upcoming convention, and we look forward to their involvement throughout.
Is there a topic you'd like to hear about? Do you have a speaker you'd like to suggest? Download this form (it will download as a word document) and fill in your suggestions. The AVICC Executive will go through all the suggestions at our December planning meeting. Thanks for your input!
Suggest a Convention Speaker or Workshop – download this word document